Alright, my original intention was to post the events in these three countries separately. However, due to lack of available information online, I am going to summarise them all in the third and last post in the Refugee Week series!
Austria
Since I would spend the better part of Refugee Week in Vienna, I desperately googled for any events happening there. I was therefore really excited to learn about a public lecture on "The EU's Asylum and Border Policy: On Human Rights Perspectives and Questions of Extra-Territoriality" hosted by the Ludwig Boltzmann Insitute for Human Rights (THE think tank on human rights in Austria) in the Diplomatic Academy Vienna. Panelists were certainly promising an interesting debate: Manfred Nowak (UN Special Rapporteur for Torture), Heinz Patzelt (General Secretary of the AI Austria Section) and a third person from a European Migration Research Platform. Unfortunately, the event was cancelled due to unforeseen circumstances!!!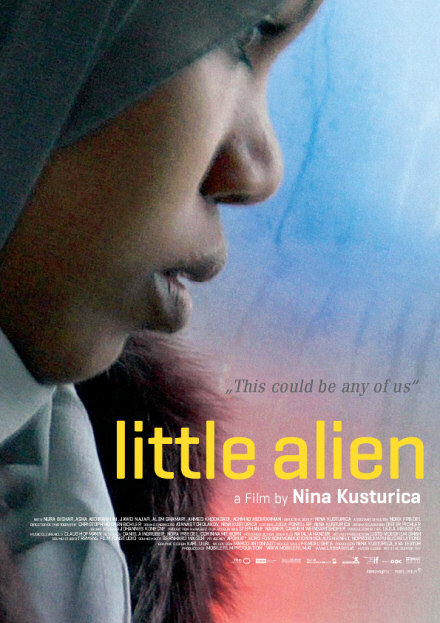 As far as I could fathom, AI did not organise any particular event on its own and alternative events were limited to a free screening of Nina Kusturica's award-winning documentary "Little Alien" about unaccompanied minor asylum-seekers on their way to Europe (trailer available
HERE
). This was followed by a discussion with the director, one of the protagonists of the movie and UNHCR in the latter's office. The movie falls into this year's UNHCR slogan, "They took my home but they can't take away my future".
Generally though, there appeared to be little publicity around WRD, compared to similar annual events in Austria like Holocaust Memorial Day and the yearly Christmas fundraising concert on national TV, "Nachbar in Not" (lit. neighbour in distress), an appeal founded in 1992 in response to the Yugoslavian war and has since been re-launched for the Indian Ocean Tsunami in 2004 and the Haitian Earthquake this year.
United Kingdom
In the whole of the UK in contrast, around 500 events were advertised on the online platform for Refugee Week, comprising community events, public lectures, fairs, fundraisers, workshops by or exclusively for refugees and concerts by refugee artists. In addition, you could participate in the
Simple Acts
campaign which promotes a series of simple acts everyone can do which would make a huge difference to how refugees would be perceived in the UK.
An event of special interest to me was the photo exhibition on the stateless Rohingya people (who live between Bangladesh and Burma) by an award-winning Bangladeshi photographer. Luckily, an online photo gallery has been made available after the closure of the exhibition in Brick Lane's East Gallery and you can access the pictures
HERE
on UNHCR UK's media website.
Meanwhile, in Kuala Lumpur...
... Malaysians could "walk a mile in a refugee's shoes" in KL Sentral, the capital's main train station frequented by 100 000 commuters and other passengers every day. I could not think of a better idea to raise visibility of refugees in KL! The stunt, organised by UNHCR Malaysia and also advertised in TimeOut KL featured cultural performances by refugees themselves and hand-made arts & crafts for sale on site. Also, a selection of Malaysian celebrities contributed as well. You can read up on the event on Malaysiakini
HERE
(there's even a video clip
HERE
!) and in UNHCR Malaysia's own official press release
HERE
.
Any notable events in YOUR area? Feel free to share them in a comment!